Make Simple Changes For A Better Night Sleep
You've upgraded your pillows and getting addicted to your cool mattress but yet a good sleep is as elusive as ever. If you have tried everything and still wake up with a pair of dark eye circles, it might be time to think again. A new study delved into the bedding habits in Malaysia and it turns out that there's a direct correlation between washing your sheets regularly can be improving your sleep.
The report came up with a number of surprising stats—including that nearly a third of people have entirely forsaken the top sheet—but we're most interested in this idea of laundry-aided snoozing. Apparently, who were "very satisfied" with their sleep reported washing or changing their bedding every 12.8 days on average, while those who were "very unsatisfied" averaged 19.9 days between washes. Time to organize those quarters.
Experts recommend doing the laundry every week to keep bacteria at bay—but just changing your sheets for one of these hardworking varieties is a good start. Before washing, it is a good idea to read the washing instruction label.
Polyester & Polyamide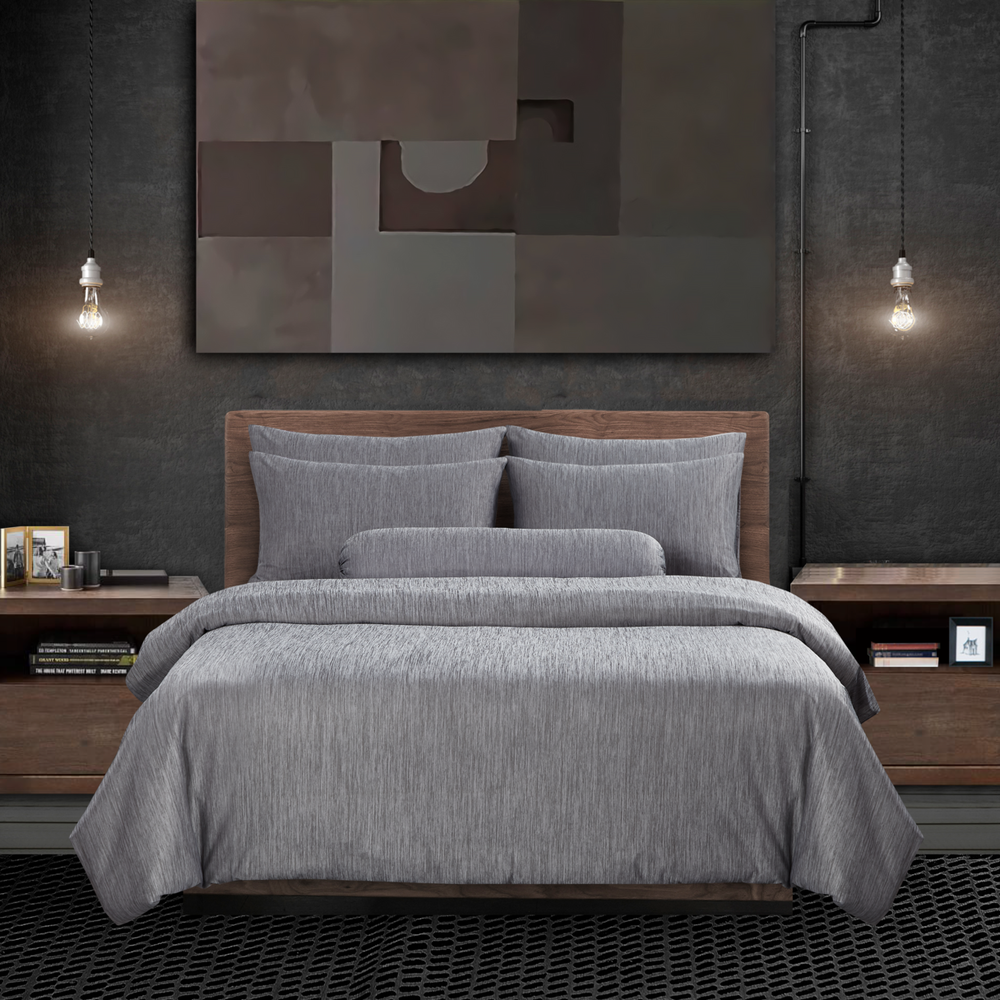 Fitted Sheet Set, RM160
Don't knock it till you try it: Polyamide and polyester fabrics used to make sportswear and other types of clothing. Very durable and abrasion-resistan. It doesn't have any requirements on specific care as it's actually more stretchy.
TENCEL™
 Fitted Sheet Set, RM208
TENCEL™ home cellulosic fibers produced using environmentally responsible processes offer you long-lasting natural comfort and pure living environments. With an exquisitely silky hand feel and natural sheen, luxurious bed linens is said to soothe hot sleepers.
Jersey Cotton
Fitted Sheet Set, RM144
Jersey cotton is just like any T-Shirt, the extreme softness and superior breathability of this fabric offer next-to-skin comfort at your good night sleep. Clean the sheets and they're made with sweet dreams in mind.