Dual Mattress Smart Bed Base Bundle
Sale
Size Guide
Size Chart Dual Smart
FEATURES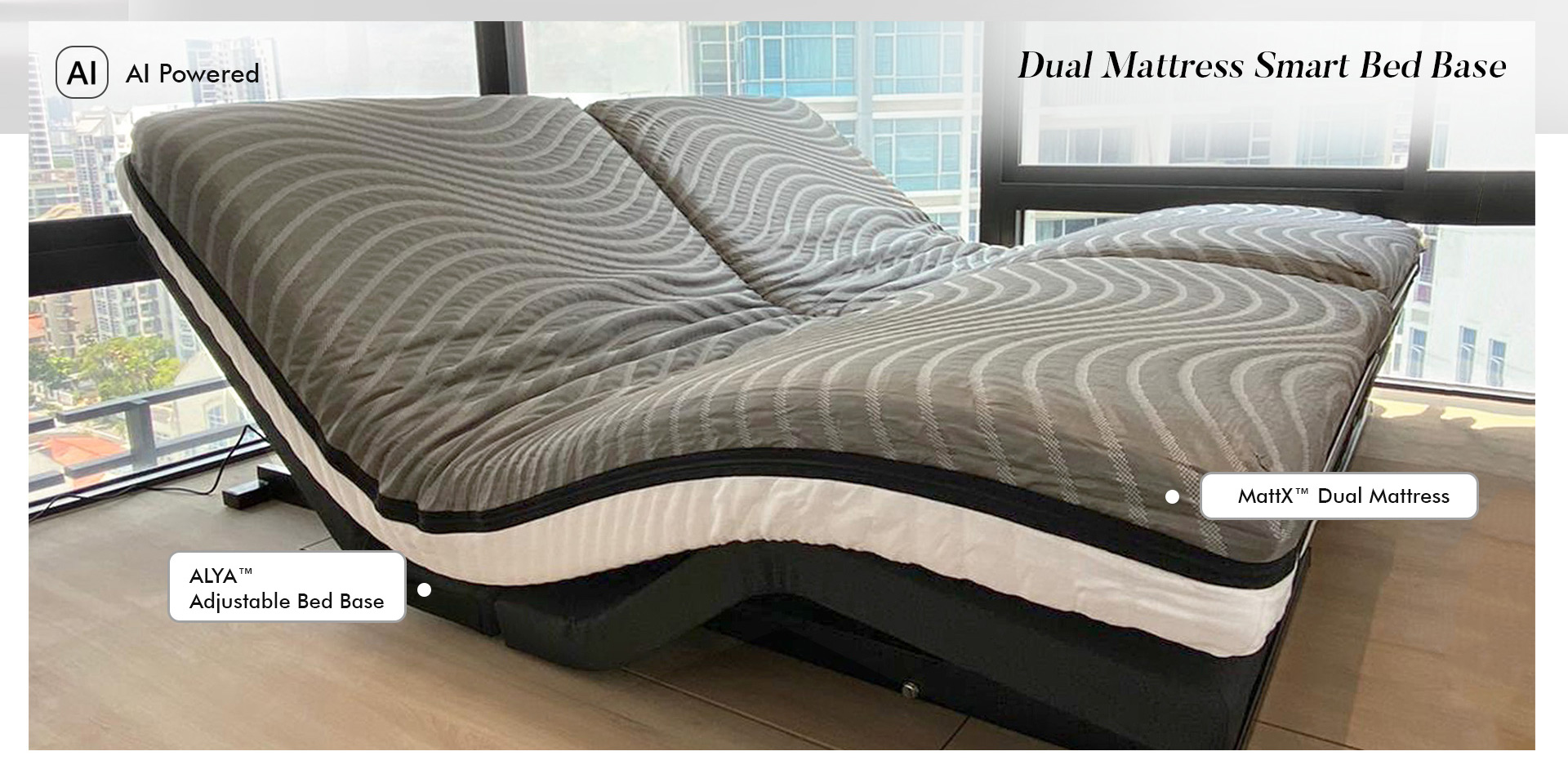 SPECIFICATIONS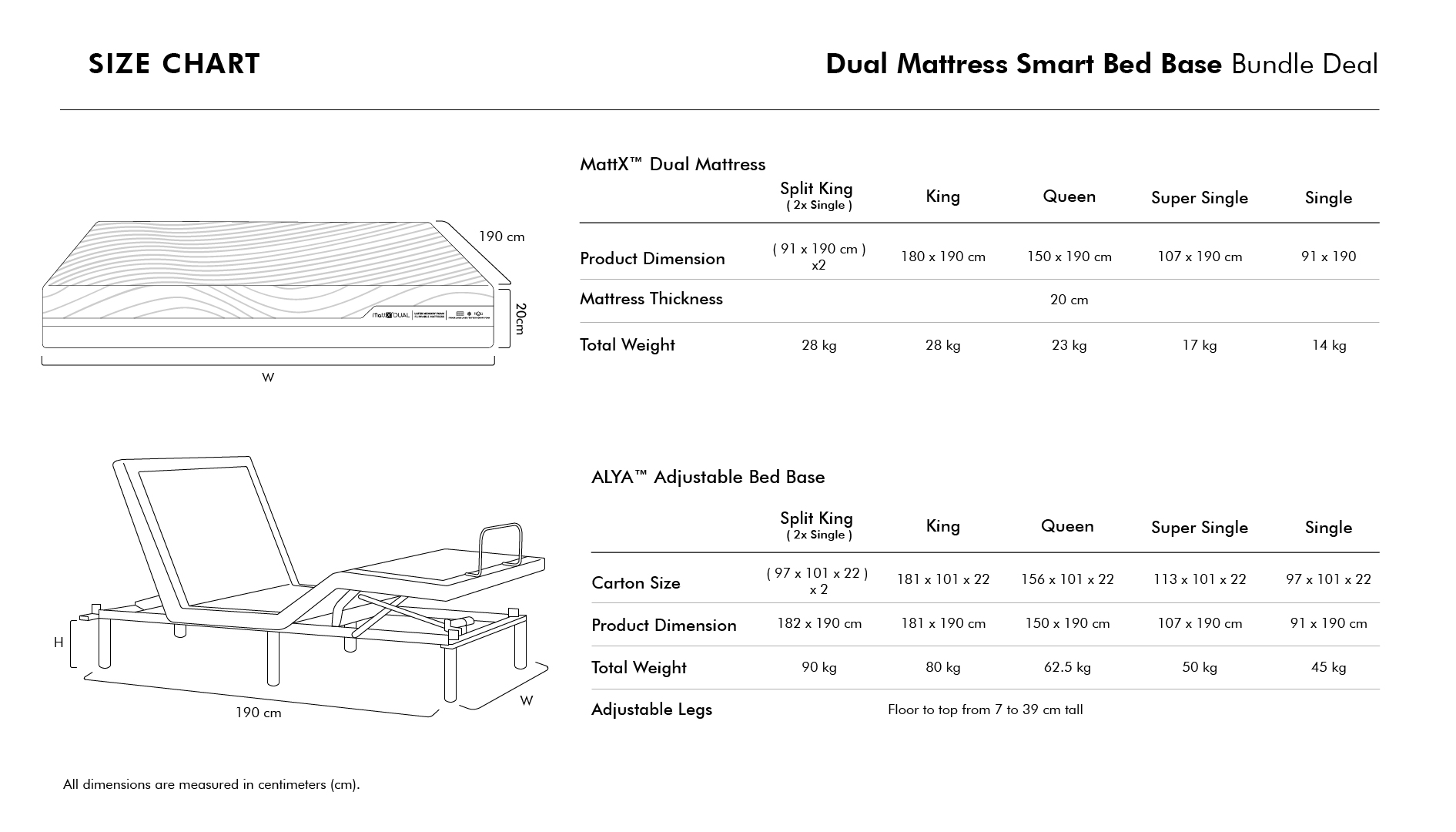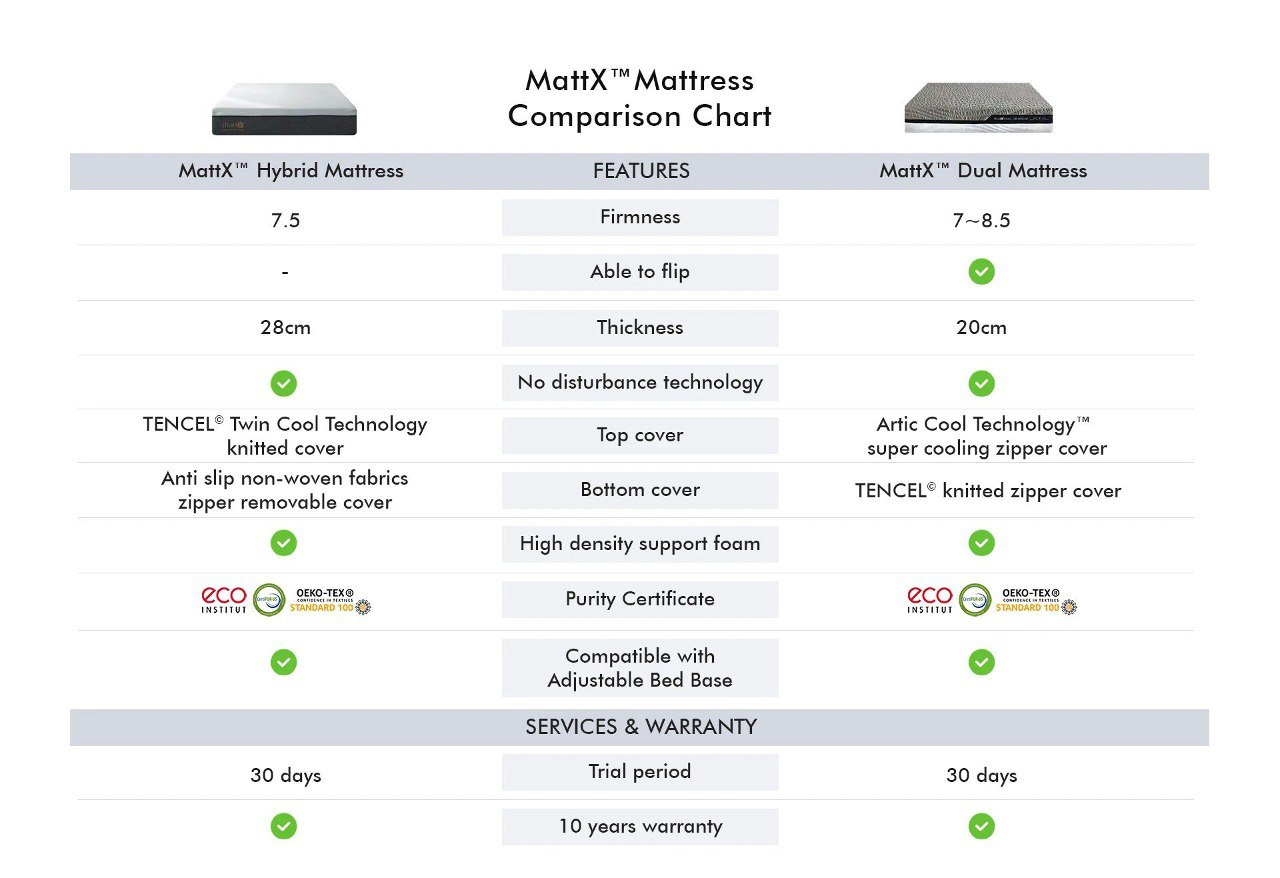 For shipping and delivery, please click here to get more information. 
For more guidance on choosing suitable products, click here to check the FAQs.
Dual Mattress Smart Bed Base Bundle
This bundle includes a smart bed base and dual flippable mattress, so you can have the perfect night's sleep. The smart bed base comes with an Ai function and built-in massage system that will help you relax after a long day. And with dual flippable mattress, you can simply flip over where firmness suits your best.